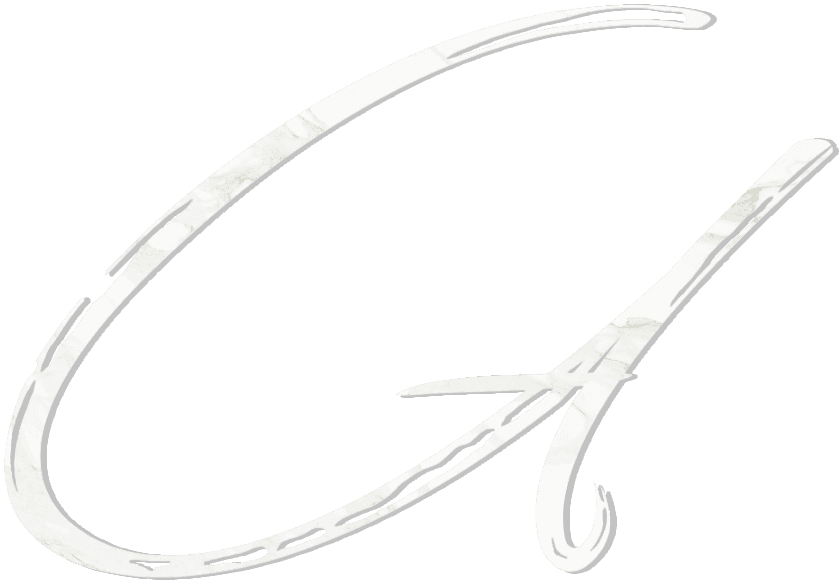 Welcome to Aeipathy

Aeipathy is an original intermediate plus+ historical drama roleplay site, set in the ancient world. We are a community of mature writers and we pride ourselves on creating a culturally and socially diverse setting and community. While we encourage quality of writing and active participation, we do not employ a word count and have no strict activity rules. Our character applications, trackers and plotters are all within profiles and are designed to encourage complex and multi-faceted characters and plotlines, without any need for coding by our members. Our world is a combination of Realms, Kingdoms and Provinces. Plot opportunities include: familial strife, patriotic war, romantic entanglements, political strokes and the daily lives of the ancient civilisations we have created. Our story also contains elements of myth and fantasy in the inclusion of the deities and Gods of the time being playable characters, with the ability to play dice with the lives of mortal men. As time passes, our empire grows, allowing more realms and kingdoms with new people, cultures and languages. The expansion of Aeipathy is down to our members, as we hold votes and debates on how the kingdoms we already have should advance across the lands...

Latest Weekly Broadcast: Pending...

Our Community

Aeipathy has much to commend itself in the expansive world and immersive experience it creates for its writers. What we are prouder of still, however, is the community we have built. Our members are mature, understanding, compassionate people who love to write. We are friends first and writers second. Our community are welcoming to newcomers, loving to veterans and understanding of RL commitments. We are all firm believers that writing should not be a chore, but a joy.



"Hey that's the same one Berry gave me yesterday. So I guess I got to break through this writer's block on this one"

- Riel

"wait what? What's this about poems about Tim's drinking?"

- Maxie

"Look, I'm not the one to talk to. I sat under my blanket and watched tiktoks for 2 hours straight"

- Mere

"Remember to kick me tomorrow..."

- Cassie

"Pam's operating in like power saving mode and she can shut down at any moment."

- Pam

"How dare you shatter my illusion that this was pure one mind coincidence..."

- Synaesthesia

"Playing scary videogames for my lady love is just...*chef kiss*"

- Panduh

"Yeah theres no warhammers sadly..."

- Alex

"Snooze you lose. Back off bish"

- Asteria

"He was talking to the mermaids"

- Dragon

"i can't come in because my dishwasher is screeching"

- Dis

"Why would I ever ask questions about the real world, berry"

- Frogules

"Like for real though I need Vogue Aeipathy. We should start a publication"

- cissi

Co-Vid 19: Our 'Inclusion Not Isolation' Policy

To those that are looking for somewhere to write and partake in a community of active people during these challenging RL times, we say, come join us here at Aeipathy! Aeipathy is still active, still posting and very much banding together as an open and accepting community. To combat the natural difficulties and potential loneliness of home isolation (for we have members all over the world dealing with such lockdowns), we have daily well-being games, writing challenges, friendly debates and discussions, and rampant IC plotting! Come join us and take part in a sensitive community that believes in inclusion over isolation!

Site Information

The Encyclopedia

| | |
| --- | --- |
| | Welcome to the Encyclopedia. Here, you'll find every scrap and piece of information you need regarding the world of Aeipathy. Please be aware that this section of the forum is not for Newcomers; you can find helpful guides to lead you through the Encyclopedia's vault of knowledge in the Newcomers board. If you need to look something up or are ready to dive into our diverse and excessive lore, then feel free to click and enter the world of Aeipathy. |

Member Section

| | |
| --- | --- |
| | In this board you'll find everything to do with character development and our community. Whether it's out of character information or ways to develop your stories further, it can all be found in here: news and updates, plot discussion, member information, chatter, debates, games and archives, they can all be found in here! If you're a member of our community and ready to dive in, come check us out! |

Forum Statistics
49 Members
24,262 Posts
3,086 Threads
Currently Online
0 Staff Members
0 Members
11 Guests
Site Origin
Founded June 2018

Guests and Advertising

| | |
| --- | --- |
| | If you're here to make a quick pit stop as you advertise your own forum then we welcome you to come and post your ad here. Please be aware that we allow multiple ads posted on our forum but that our advertising board never holds anything older than four months, assuring that all ads posted with us are for recently active forums. We have no specific posting rules but if your ad is spammed to us excessively, we will politely ask you to stop for a while. Come here also if you're interested in affiliating with us! We love to expand our roleplaying network and family. |

| | | | |
| --- | --- | --- | --- |
| | | | |

Current Events

Location: Illytia > Colchis > Greece
IC Date: Posidaios, 672 BC
Open To: All Players
Closing: 19th June 2021

The winds of time pass. They rise from the coasts of Africa and travel north. Over the meadows of Taengea and across the waters of the Athenia harbours. On they ride upon the air until they break upon the rising mounts of the Kirakles Isles. Here, they riot and they howl. But not so loudly as the people themselves. A nation of war, the provider of iron forges and weaponry to the expanse of all Grecian kingdoms, Colchis was chosen for the perhaps ironic duty of hosting the decadial celebrations of peace.

Ten years ago, the kingdoms of Greece came together to seek resolution. No longer could Colchians afford to be denied trade and supplies from the vast Athenian lands. Taengeans could not defend their wealth and natural beauty without weapons. And the Athenian cycle of currency and trade slowed without the horses and coin to leave the Taengean shores. In truth, battles and skirmishes, tense political arrangements and boycotts across the Aegean Sea benefited no-one. Instead, the Three Kings of these three great nations collected in Taengea and decided upon a Treaty. Athenia, Colchis and Taengea would become allies. Independent under their own rule and law but bound by arrangement and expectation. If one went to war, the others would join. If one suffered natural disaster, the others would send aid.

Over the years, this treaty has rarely come into effect except to cease fire between the nations themselves. Trade and currency have risen, nations have flourished, but rarely have the duties beholden to the treaty bearers ever been tested. A decade is a long time for those with mortal memories but ten years disappear into the ether of long-term histories. This fledgling agreement is still new, still untried. And the people of the Grecian kingdoms will decide its relevance and its success in the years to come.

The Kingdom of Colchis

Midas, The Capitol

| | | |
| --- | --- | --- |
| The location of many a fight or deadly scuffle, this discussion chamber, also known as Great Hall of Midas, is used only for meetings held by the current royal family. Designed to be a forum for thought and opinion, the chamber has gradually become a room in which mental and intellectual warfare is played out. Unlike other kingdoms, Midas has no royal palace and, instead, uses the Great Hall for all courtly/royal functions, while the current ruling family of Colchis remains living in their family home. | | |

| | | |
| --- | --- | --- |
| The very origin of the city of Midas, the capital of Colchis was begun as a temple to the Gods. Carved deep into the mountain, the Naós Cavern has separated into specific temples for several of the major Olympian Gods. While other temples are situated around Greece, the ones held within the Hall of the Gods are always considered the most divine and the closest one can get to their preferred immortal. | | |

Hover over a Sub-Board
for Further Information

| | | |
| --- | --- | --- |
| The upper levels of the city are home to those who can afford it. As the weather is monsoon-like for nearly half the year and rain water runs downhill, the upper levels are often clean, crisp and full of beautiful architecture designed to keep the wind at bay. | | |

Hover over a Sub-Board
for Further Information

| | | |
| --- | --- | --- |
| The trade off for inhospitable weather and a city perched on the edge of a cliffside chasm are the hot springs to be found in the mid-levels of the city. Used by both the high and low classes (though they are privately closed when the king wishes it) the hot springs are a relaxing and effective means of cleanliness and many people travel to Midas in order to experience the reported beautifying qualities of the hot spring mud. | | |

| | | |
| --- | --- | --- |
| One of the few surfaces of Midas that is on a steady level, the plateía operates as both the central square and the city's marketplace. Official functions are always prepared and announced ahead of time, causing the market to close whenever an execution or ceremony is to be performed for the masses. | | |

| | | |
| --- | --- | --- |
| Colchians are skilled weapon makers and leather producers. The merchants are worldly-wise and are intelligent traders with foreign suppliers and shippers. There are many blacksmiths in Midas because of the wind current for steeping fires and it is common knowledge that nearly every official royal sword or armour in the nearby kingdoms was made in Colchis. | | |

| | | |
| --- | --- | --- |
| The lower levels of Midas are built sturdy and strong but almost on top of each other. A maze of homes, roads, alleys and walls, the lower city is a labyrinth when not familiar to the walker. This area is mostly home to the workers of the mines or holds slave and servant houses, owned by the noble families who own the people within. | | |

| | | |
| --- | --- | --- |
| A long entrenchment between multiple faces of rock, the harbour of the city of Midas is far below its capitol. Either a long winding road leads up to the city, or passages into the mines beneath the settlement can be found in the cliff face. Either way this harbour is a safe haven from the winds and rain of the Aegean and the biggest import and export location in the kingdom of Colchis. | | |

| | | |
| --- | --- | --- |
| Colchis's biggest export is metal and precious ore. In the mines, slaves and free men work side by side to remove the bronze, silver, gold and iron from the land. Skilled mathematicians and designers are on constant watch in the mines to ensure that no-one digs too far towards the sea or in a manner that would weaken the city above. | | |

Hover over a Sub-Board
for Further Information

Colchis, Other Areas

| | | |
| --- | --- | --- |
| The Kirakles isles are rocky and occasionally unstable. With only small areas of open land suitable for arable farming, much of its livestock is lamb, mutton and goat, that can be easily farmed and reared on rocky hillsides. The provinces are small but densely and efficiently utilised. | | |

Hover over a Sub-Board
for Further Information

| | | |
| --- | --- | --- |
| Colchis is comprised of five islands: Kos, Milos, Samos and the pair known as the Naxos isles. These are collectively termed the Kirakles islands. If your thread does not specifically belong in a province or is out at sea near one of the following isles, post it in the appropriate sub-board. | | |

Hover over a Sub-Board
for Further Information

Aeipathy's layout was skinned exclusively by JD for Aeipathy. Our writing home has been open since June 2018. All original content © to the original staff team. Lore additions made by the community are © to Aeipathy itself. All character content © to the members. Any similarities to people or settings, fictional or real, living or dead, is purely coincidental. Please no stealing of our skin or our world. Come join us instead! Thank you to all who help make Aeipathy great!