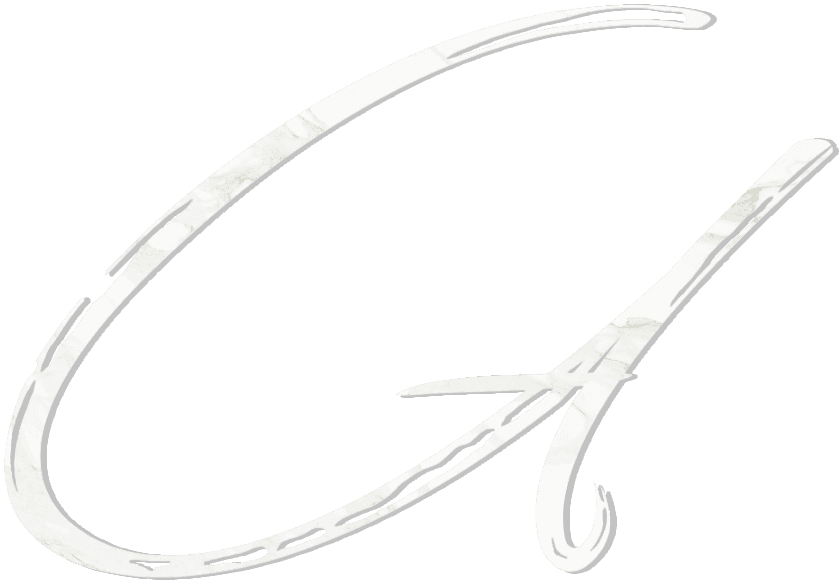 Welcome Traveller

Aeipathy is an award-winning, original, ancient-world roleplay. Our world stretches from the Scandinavian shores of north-western Europe to the Assyrian plans of the Arabian peninsula and is broken into different fictional 'lands' inspired by great BC empires. Our stories fall into the genre of historical drama, court politics and inter-personal dynamics that might include: familial strife, patriotic war, political strokes or the daily troubles of civilisation. The inclusion of divine beings, played by anonymised members, keeps the fates of man fickle and our plots spontaneous.

Whilst we encourage in-character activity, we have no word-count restrictions and do not hold activity checks. Our unique, custom-built character and activity systems allow members to find a level of participation that works for them. Support and search tools make our lore-heavy world easily navigable and our applications, automated thread trackers and plot development resources are built into our accounts, removing the hassle of coding or aesthetic concerns.

We are a community of mature story-tellers who are proud to call ourselves culturally, socially and linguistically diverse. Our site's visuals are fully customisable for user comfort including: contrast, font size, font style and brightness, and our regular voting polls put global plots into the hands of our members, not our staff. Aeipathy is over four years old and we look forward to seeing our story continue.

New to Historical Roleplay? Nervous about your
history skills?

No problem! Aeipathy is more a fictional version of the ancient world. No need to study before writing with us; our encyclopaedia and its lore has all you need.

We love our skin here at Aeipathy but everyone has their own visual needs and preferences! Once you have an account with us, you can

alter our layout

to suit your needs! Edits include:

Currently Under Revamp for Aeipathy 2.0... Don't mind our dust!

Our Community

Aeipathy's expansive world and the immersive experience it creates for its writers are fantastic but we are prouder still of the community we have built over the years. Our members are compassionate, mature and inspiring people who love to write. We are friends first, writers second and cliques never. Our community is welcoming to newcomers, loving to veterans, and understanding of real-world commitments. We believe that writing should be a joy and never a pressure.




"Aeipathy helps me escape the inanity of real life by making me live out the Ancient Grecian life I never had."

- Odyssey

"Aeipathy is so welcoming to new members! I lurked a lot at first because I've never played historical roleplay before and I have trouble making characters, but over time the staff and members helped and encouraged me!"

- Makki

"The peers I have come across here, with their constructive criticism and invitation to ideas, is very rewarding. I can understand why my friend spoke so highly of this community now."

- Deej

"Are you so ancient that RPGs set during your childhood are now considered historical? Want to write in an era that's older than you are? I'm 60 and I never feel out of place!"

- Alysanne

"There is never a shortage of stories to be told here. My skills as a writer have grown thanks to Aeipathy."

- Athene

Our World and Community

Newcomer Quick Links
Hover over each icon for more information

Community Ethos
How we operate and our code of social respect

Chasing the Crown
A literal step-by-step click-through of our Encyclopaedia

Custom Visual Settings
Need the text bigger? The contrast sharper? This guide shows you how

Newcomer Checklist
Everything you need to know before you sign up

Board Statistics
Site-wide character and member data

Peer and Member Reviews
What others have said about Aeipathy. See if we're the place for you.

App and Roleplay Examples
In case you want to check how we go about writing

Site Encyclopaedia

Our encyclopaedia is our community information guide and our lore hub. You can find everything here, from members rules and codes of conduct to the minute details of in-character land politics, or the histories of the people who live there. Aeipathy lore is heavy and complex but we have multiple guides, including step-by-step tutorials and personalised questionnaires, to help you find the information specific to your needs.

Character Compendium

Our character compendium is our in-character listings. Here you can find databases on every character creation, from accepted profiles to wanted ads and open canon listings. Our face claims list is also here. Whether you're looking up a name from the distant past in our timeline or checking who plays whom on our roleplay boards, this is where you will the information you seek.

Current House Cup
Vampires vs. Zombies

Introducing our very first biannual HOUSE CUP! From the 6th July 2022 to the 6th January 2023, all members are automatically entered into our House Cup competition and split into two teams.Winner profile badges, in-character story bonuses and member points are up for grabs and
the team who collectively post the most across the six months claim the goodies! This
time we're taking inspiration from our six-month AU event: FRIGHT NIGHT! It's
Vampires vs. Zombies ! May the best monsters win!

POCWe require appropriate racial
faces. 00% of our canon list are
POC (00% of African origin).

Non-AbleNon-able bodied characters are
welcome and our canons are
open to customisation.

SexualityOur canons' sexualities are left
unspecified. 00% of our accepted
characters are LGBTQA+.

GendersTerminology is used carefully
in-character but diverse gender
identities are very welcome!

Cis-HeteroWe respect cis-hetero characters
in equal measure to our minority
representations.

CommunityOur membership is as diverse as
our characters. We are a mature
and accepting group.

aeipathy's layout was skinned exclusively by jd for aeipathy. our writing home has been open since june 2018. all original content © to the original staff team. lore additions made by the community are © to aeipathy itself. all character content © to the members. any similarities to people or settings, fictional or real, living or dead, is purely coincidental. please no stealing of our skin or our world. come join us instead! thank you to all who help make aeipathy great!

Recent Visitors (2)

Forum Statistics
43 Members
25,528 Posts
3,412 Threads
Currently Online
0 Staff Members
0 Members
1 Guest
Site Origin
Founded June 2018 Years Old Today

Member Discussion

Welcome to our member centre! You can find tonnes of resources here for growing your plots, building your characters and bonding with other members of our amazing community. Not only will you find all of our site updates and staff communications here, we also have exclusive plotting features like character group chats and family/house thread tracker databases. On the social side of things, we also have spaces for your to show-off your hobbies or play fun games!

Location: Northern Harbour > Athenia > Hellas
IC Date: Kuklios, 672 BC
Open To: All Players
Closing: 6th September 2022

Every morning the fisherman of Athenia brave the waters of the Aegean. And when we say morning, we mean hours before any sunlight can be spied on the furthest horizon. When the dawn finally does make an appearance, the sailors and their ships are already returning to port, their latest catch still wriggling on the deck. For Athenians, fish are a staple of any diet and the crowds flock to the harbour every morning to haggle and barter for the best specimens.

Location: Grand Temple > K'm't > Sa'hra
IC Date: Shevat, 672 BC
Open To: All Players
Closing: 6th September 2022

Being Queen has its perks... Not only are the lands yours to command (more or less) and your raiment the finest around, you also receive two birthdays! The first, your advent into the world of mankind and the second the anniversary of the day the crown was placed on your head. Sweet Hatshepsut H'Naddar has been queen since before she could spell the word but this year the event is particularly special. Not only is she celebrating another year of ruling K'm't but she now has a Pharaoh at her side and a confirmed child on the way. This is the first anniversary of a royal family in the making!

Location: Chaoedia > Taengea > Greece
IC Date: Kuklios, 672 BC
Open To: All Players
Closing: 6th September 2022

The royal life isn't always glam and proper etiquette. The younger generations of Hellas can appreciate a little fun. A short boat right (just a few hours) from the main isle of Taengea, is the Isle of Emae. A lush world of green owned predominantly by the Dimitrou family. In Chaoedia are forests, rocky terrain and fearsome sights of nature. Here, the mettle of Hellenes men is being tested: to race their fine horses at break neck pace around dangerous routes and woodland pathways. The women folk of the land have come to partake also. Some are brave enough to ride but others remain in pretty enclosed glens, laughing at the testosterone in the air and rewarding their favoured winners with a kiss...

Location: Arcasis > Athenia > Greece
IC Date: Agrianios, 672 BC
Open To: All Players
Closing: 28th August 2022

With the recent celebration of spices and incense devolving into soot and ash, the Athenian Court are long overdue for entertainment. Not only is there much to discuss by way of gossip and rumour over the recent attack at the market place but many have been sheltering in their manors for fear of secondary attacks. Now, six weeks later, with the fear fading and the confidence of social hierarchy returning, the powerful and wealthy of Athenia collect in Arcasis for a special outing hosted by the Lady Ivra herself...

Location: Nethisa > Colchis > Hellas
IC Date: Agrianios, 672 BC
Open To: All Players
Closing: 16th October 2022

With the rioters settled and the storm of the Kirakles isle's slave labour now passed, the royal Houses turn to stabilizing their faculties. Their money, their means... and their might. With soldiers killed en masse in the revolts around the kingdom, it is essential that Colchis rally the would-be troops and replenish their lines of fighters. The northern Hellas state is famed for its warriors of old and this is not the time to allow such a reputation to be tarnished. After assessing the state of homelessness and unemployment across the land, three provinces were marked for wide-scale recruitment drives for the militia. One of these, is Nethisa.

to the north of Nethisa lie several acres of open land. These meadows, once tame and cared for have been lay to fallow and pasture for several years. For the last three days, the baron of Nethisa has sent workers with scythes to hack and clear away the brush and grass, reducing the area to stark and uneven mooreland. Here, tents have been erected, covers provided against the sun and areas marked with peg and flag. Hearsayers and streetcallers have been making the rounds for two weeks, announcing the event and calling men young and old to attend and enlist. The privileges are clear. Food and shelter with the militia's barracks plus a steady salary, the first payment of which is to be received upon signing on the dotted line.

Location: Lower Levels > Colchis > Greece
IC Date: Artamisios, 672 BC
Open To: All Players
Closing: 28th August 2022

As Colchis reels from recent economic losses, the restriction of coin has been felt all over the kingdom. The cost of wheat and rice grain has risen and the stock of foreign food resources like vegetables and fruit has diminished. Market day is limited and the funds to payf or it even more so. Those with little money now have none. Those with some have been diminished to a little. Only the rich are truly untouched by the downturn. With generations of wealth accumulated in their vaults, there is no means by which the royal houses can altogether suffer the financial cost of such times.

Instead, however, they find themselves responsible for the people. They are approached for answers, accused of responsibility and demanded of charity. To what extent will the ruling classes of Colchis support their people upon bended knee and, at what point does it become a sacrilege to bloodline and authority to allow a populace to rule over the noble?

The Land of Aegeas

| | | |
| --- | --- | --- |
| The body of water to the north east of the Mediterranean, the Aegean is the waters surrounding and dividing the Grecian kingdoms. Post here if you are on a boat in this area of the world. | | |

The Land of Europa

Known as the Northern Lands to the Hellenes and to the Hittites, this area on the east coastline of Europa is ruled by nomadic barbarians. Too far for their pillaging to worry Roma, it is the Colchians who battle these hoards on a yearly basis to keep their strip of continental territory in tact and the waters to their homeland free of raiders.

| | |
| --- | --- |
| Known as the Northern Lands to the Hellenes and to the Hittites, this area on the east coastline of Europa is ruled by nomadic barbarians. Too far for their pillaging to worry Roma, it is the Colchians who battle these hoards on a yearly basis to keep their strip of continental territory in tact and the waters to their homeland free of raiders. | The Northern Lands |

The Land of Sa'hra

The Land of Sharqaan

| | | |
| --- | --- | --- |
| A moderately high mountain a distance away from the capital, the mountain is one that is difficult to scale, and is believed to be a sacred site where the Gods would commune their wishes to their people. Few monks would inhabit or scale the sides of Mount Sinai in their wish to seek words of wisdom from the Gods, but otherwise the summit is something only observable, but is yet to be achieved by anyone as of yet. | | |

| | | |
| --- | --- | --- |
| The Red Sea is a tropical one and offers wildlife and coral that many are able to sell for a high price if able to be caught or fished from its waters. Unlike the Nike it is a saltwater inlet and splits most of Egypt from the lands to the East. | | |

The Land of Ostjörð

This board is currently locked and roleplay unavailable.
Click here to read more about the expansion of our world and when Osthøj will be open for roleplay.

The homeland of the sippe clans of the north, Osthøj is a nostlagic, almost sacred place. The birthlands of mankind. The area spans the mountains of northern Scandinavian and modern-day nation of Denmark. This land is widely accepted as the territories of the Sippe nation and, unlike claimed provinces further south, is not under contention but native villagers.

This board is currently locked and roleplay unavailable.
Click here to read more about the expansion of our world and when Valland will be open for roleplay.

The Valland territories are those claimed by the northern clans from other nations. These provinces have been under Sippe occupation anywhere for the last hundred to few years depending on when the clansmen reached them or grew venturous enough to stake their claim upon them. The areas so far taken by the 'barbarians' of Scandinavia stretch down from north-western Europe and towards the border of modern-day Italy. They also possess a Briton territory in what would become the East of England.

| | | |
| --- | --- | --- |
| If you're roleplaying anything else, outside of the realms we currently have available, post it here. Make sure to identify the date of your thread in its description and the location of it somewhere in your opening post so that readers or staff do not yet confused. | | |

| | | |
| --- | --- | --- |
| This board is for all IC letter-writing and notes made by characters. All posts should be writing in first person and in the tone and style of your character's written word. | | |

Bi-Annual Event: Fright Night

| | | |
| --- | --- | --- |
| The Drosdev castle sits upon a lonely hill overlooking the small, nameless town. It's owners, long dead (or so the rumours say) have ne'er been seen for decades. Yet, those who venture northwards find bear traps and pit falls around every pine tree. Traps that have obviously been maintained... Just who lives atop the haunted hill? And what do they know of the rising of the dead? | | |

| | | |
| --- | --- | --- |
| A little nameless town of skulduggery and dread. Think ghost town and cowboy way-station rolled into one. A settlement lost to the progressing eras of time and frozen in the middle ages. The villagers here are either too scared to open their doors on a night such as this, or they are part of the hoarde from whom the others shrink. Good luck getting anyone to open their doors to your battering summons, or lending a hand to a stranger. There is nothing here but mistrust and decay. | | |

| | | |
| --- | --- | --- |
| The black forest, named for the ebony pine needles that sprout from its trees is no more lit than the tech-less town it lingers beside. No paths, no walkways, only dense foliage and tricksome steps with the guiding stars above almost entirely blocked out by high-reaching branches. Just who would venture into such an area unless there was something valuable hidden in its thicket? Something that could see the entrapped participants be freed? | | |

| | | |
| --- | --- | --- |
| The wall. Like a sick experience, closed off from the world, the village that time forgot, its surrounding forest and the castle atop the hill are surrounded by a single element of modernity: a fifty-foot high metal wall of smooth carbon steel. No climbing, no breaking and no door. Save one. The portal is completely sealed barring six simple holes. Key holes. A piece of parchment, attached to the door handle with string, flutters in the night air, a riddle written upon its surface... | | |

Aeipathy's layout was skinned exclusively by JD for Aeipathy. Our writing home has been open since June 2018. All original content © to the original staff team. Lore additions made by the community are © to Aeipathy itself. All character content © to the members. Any similarities to people or settings, fictional or real, living or dead, is purely coincidental. Please no stealing of our skin or our world. Come join us instead! Thank you to all who help make Aeipathy great!