The Weekly Broadcast
Monday 28th June 2021

'Hentai movie up in he-yuh!' - Athene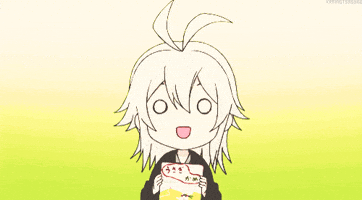 Le sigh... see what I mean about my uselessness with these things? XD But have no fear! Plans are coming to fruition and your staffing team is getting their groove on! Here's a little more info on how Aeipathy is going to be going from 0-60 in the next few weeks...
As most of you are aware, Aeipathy was never meant to be open at this time. Back when Aeipathy 1.0 closed down and members reached out to see it brought back to life (thank you and muchos gratitude to those awesome people), I did not have the time or ability to reboot the site, reset all of the coding, edit all the characters back to staple and keep posts and storylines running by myself. With a full time job and full time university, I just simply didn't have the physical time in the day. The plan was to see Aeipathy reignited when the summer holidays came around and I could dedicate a larger portion of time to setting things back up, training a staff team and having everything more or less autonomously chugging along by the time the new academic year began. This was the plan. However, given the popularity of the site, the eagerness of the members and a desire to see people doing what they love, even if it's sporadic or a little bit at a time, the site has been open now for several months. Kingdom releases have been spread out to try and making the admin backing for this a little more manageable and activity rules kept lax to ensure that everyone has the time to follow along at their own pace during this 'beta' phase of the site.
In the near future, however, we'll be upping Aeipathy's game. For the last week (and continuing into the next) our staffers have been in one-on-one VC chats with myself, their tasks being voluntarily assigned and their responsibilities divied up. This means that you may soon start noticing new faces in the #announcements channel on the server and new features or content that our staff team are launching outside of my direction. This is all deliberate and will hopefully aid in you guys getting new content, stories, posts and fun without dependency on any single member of staff. You may also notice a slow increase in posts from those of us who have been waiting for university, college or school to finish! Once things are running smoothly and effectively with our staff team, we will be opening our doors and advertising to the roleplay world, bringing new blood and exciting new writers to the boards! We have every intention of this happening before the end of July. So, hold onto your hats ladies, gents and everyone in between - our beta period is almost at an end and our world will soon be jumping into mega-speed!
In other news, it is one more week until our Aeipathy Olympics' closing date! If you have yet to submit your entry, please remember to get it thrown our way as soon as possible! It doesn't matter which category you are taking part in, or how many - we just need your entries in before 11:59pm GMT on the 7th July!
New Additions
Below are a list of all of our newest members to the server. Our staff team ask that, when you see them online, give them a shout out and say 'hi, how are you?' You can use our #general-chat or our #quiet-room - entirely depending on how busy our main channel is - but we highly recommend touching base and saying hello - they might be interested in making a character you're seeking for your own plots after all... If there were no new members to join us this week, we'll list our three latest joiners.
We've also have new characters joining our roster every week! Remember! The first member to start a thread with each of our newly accepted characters from new members get to collect Points! Give these characters a shout out in their relevant kingdom channel to get the plotting chat going! Just remember to give their profiles a read so that you can approach their writer with some fun ideas already based on what they have created!
News and UpdatesNew Challenge! Break It Down For Me
Okay, everyone! Time to get out your angry eyes! (Yes, I just quoted Toy Story 2). The task for this week is for your characters to break something. That's it. It could be something huge like knocking over a statue. It could be small like stomping on a bug. The only ruling is that your character must do it in anger. Making an omelette does not count. Your character must be annoyed about something. Again, could be some huge rage that sees them smashing up a whole room. It could be a frustration over a chiton that just won't sit right and you end up with a torn dress. Whatever the cause or reason, if your character manages to break something in anger this week, post the thread in which they do so in the #member-challenge channel on the Discord server and you'll achieve points and a member award for your success! Have fun!
OTM Award Winners!
Congratulations to our OTM May Winners! Our very first polls since the reboot of the site went off without a hitch and beautifully so! It was so nice to see the wonderful range of winners in our final champions. Here are May's winners, for your convenience:
Character OTM:
Rene of Nikolaos
Romance OTM:
@ophelia and @evanthe
Dynamic OTM:
Athanasia of Kotas
and
Elias of Stravos
Thread OTM:
Girls Gone Wild
Moment OTM:
Raised in a Barn (
Stelios of Antonis
)
House/Faction OTM:
Dynasteia Thanasi
AU Ship OTM:
Mikael of Eliades
and
Mihail of Thanasi
The Aeipathy Olympics!
One week left to go on our Aeipathy Olympics! Come one, come all and have a go - there is literally nothing to lose! More information can be found
here
.
Kingdom Release: Athenia
And our third and final Grecian kingdom is now open and ready to go! You can find information below about the
Spice Road
, our opening Event! If you have an Athenian character or a character that you would like to see flourish in Athenia, it might be a plan to throw your guy on in there! Just remember the travel times between kingdoms (which can be found in the #quick-reference in our Discord server) Have fun everyone!
New Wanted Character: Eudora of Illytia
Eudora
: Hailing from a family of generational servants in the Eliades household, Eudora came into the world a few months before the youngest Eliades son, Mikael was born. Even from an early age, they were close. Raised alongside Mikael as his milk sister, Eudora would soon take on the role of his playmate. Mikael was not particularly well behaved and often dragged Eudora along in his antics around the Eliades home. Of course, Eudora had little interest in his mischief and only ever agreed to come along out of an understanding of her position as a servant and the knowledge that if she did not go with him, he was bound to get into infinitely more trouble on his own.
Talk to Che if you're interested!New Wanted Character: Leila of Joseph
Leila
was born into a middle class family within the city of Jerusalem, her early life was pretty normal for a girl of the time. She was taught morals and religion by her mother and father. She completed her chores as was needed, and in her free time she played with other kids. She became fast friends with a cousin who wasn't around very much; a boy the same age named Alexandros. Whenever he was in the city the two would play together, but, after the age of 8, she did not see him again. Her life continued rather uneventfully into her teenage years, but things changed dramatically when she was 15. Her father and mother were killed at sea in a freak storm while away for business, leaving her at the whims of her grandparents. With no use for another mouth to feed that wasn't a male, her grandfather decided to sell her off. He reached out to Iraklidis of Megaris, who had returned to Greece and offered for him to purchase Leila as a slave for his son. Iraklidis agreed and the transaction was brokered through Leila's uncle. By the age of 16, she was in Colchis, serving her childhood friend as a slave. For the past 7 years, they have been together, seeing much of Greece and reviving a friendship that was lost in childhood. Although the power dynamic and their level of intimacy has changed, she is still the closest friend and confidant of Alexandros, as well as his most consistent lover. Leila is a strong-willed young woman who is not afraid to speak her mind within the confines of the home. Having been raised in a middle class household, she was never broken as a slave and retains her independence.
Talk to Chris if you're interested!Awards and Recognition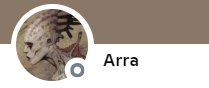 Coming back to the world of roleplaying after time away can be more than a little challenging. Our lovely Arra, however, has done so with grace and aplomb! Jumping into plots with her wonderful interpretation of
Dionysios of Thanasi
and the badassery that is
Aea of Molossia
, Arra has been active in Events, encouraged the creation of event sub-threads and worked on her own personal one-on-ones. Not holding back at all, she has launched herself into the world of Aeipathy and, for that level of enthusiasm, we're honouring her as our Member of the Moment this week!
Awards Achieved
In order to shout and show off the successes of our members, we list all awards achieved recently here in our broadcast. For now, our Awards system is gradually getting underway and accounts are being update, so this section will slowly get filled up as time goes on!
Story ProgressionEvents and Provincial Stories
Our Events and Stories are large, mass threads where everyone who has a viable character for that moment or setting can partake. They are often revolving around key players in our current global plots but they also create great opportunities for characters to meet and greet rather than our site becoming cluttered with 'first encounter' threads. Our Events are voluntary, but we recommend that all members keep at least a cursory eye on what is happening in each on-going Event within any kingdom their character(s) are a part of. This way, you're always up-to-date on the latest drama in your character's homeland.
Check our the updates below for each of our current Events, provided by our Staff Team. All of these Events and Provincial Stories are open so have your character dive in to any and all!
Girls Gone Wild
Location:
Isle of Serenn > Taengea > Greece
Attendance:
All Welcome!
This is the event for women to let their hair down! If you're looking for an Event that is fun and exciting and constantly changing, or the opportunity for your character to get drunk and make a few mistakes, then this is the perfect opportunity! Jump in as if you have just arrived to the madness (people have been celebrating for most of the day already) or open your first thread with your character already hella smashed! Either way, it'll be a fun laugh! Come and join in the fun! <3
The Spice Road
Location:
Central Plateia > Athenia > Greece
Attendance:
All Welcome!
The Spice Road is an open event centered around a middle-asian feel festival and market. Spices, herbs, medicines and all kinds of popular tobacco and perfumes can be found here. At the moment, characters are still arriving. So, you can introduce your character either as a newcomer newly arrived or someone that has been wandering around the stalls for a while already. Check out the full description on the main page of the event for more information on how to take part!
New Events
Table Talk
Event - Colchis
Closing: 4th September 2021
Ah, the finer things in life. What is not to love of rich foods, oaky wine and fruitful wealth abound upon a table top? With no single manor able to contain the number of guests invited, Queen Yanni of Kotas and Princess Tythra of Drakos have opened the Dikastirio hall to the upper echelons of Greece. Here, two long tables have been arranged to be filled with the bottoms of the most powerful men and women in the Realm.
Instead of the senatorial matters usually discussed within these walls, the table talk scheduled for this meeting is of a more personal nature. Rumours and gossip regarding romance, conflict, histories and feuds are open for the taking and the prodding. Remember, this is a classy event, filled with the finest of people as well as delicacies but that does not mean threats, demerits and casual rudeness can not be handled prettily and with crafty care...
Member-Prompted
- This event was created at the behest and prompt of member(s) that wanted to take their plots to the next level! If you have an idea for an event or group thread that you think would be fun for everyone, make sure to forward it on to staff! We always want to hear where your characters are going and make the Aeipathy global plotline work with your own story-telling!
Important!
- This event is the day after
A Decade of Peace
and several weeks before
The Spice Road
.
Birth of a Queen
Provincial Story - Taengea
Closing: 4th September 2021
Birthdays are an event to be celebrated. Even in ancient times did the people of Greece seek to celebrate the day of their birth. And none such celebrations should outshine that of the Queen's. Queen Elise is hosting a festivities for the anniversary of her birth within the Mikaelidas Palati. For some - her nearest and dearest - this event is a chance to pass on favoured gifts to ward off evil spirits (for they come for you on such a day each year otherwise) and bid congratulations to th Queen. For those of lower standing or more detached from the workings of the royal family, it is an opportunity to see inside the palace, to experience the majesty of such a hall and gardens and to gorge oneself on free wine and the finest of foods.

And yet, we pray, be cautious... For someone has seen fit to spike the punch at this event. Should you drink from your goblet too deeply you will find yourself far more intoxicated than you had ever intended. Let us all dive for cover as the tongues start to wag and the elegant individuals of the Taengean Court begin to lose their faculties one by one...

Important! - This is a Provincial Story, which means it is happening in the past. Please check the location and date to make sure your character is good to roleplay in this event!